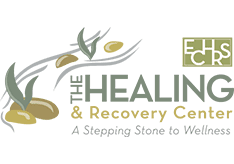 The Healing & Recovery Center Developed With Patient's Comfort In Mind
Designed to promote wellness and recovery, The Healing & Recovery Center serves as a stepping stone in the transition between a hospital stay and returning to home. The Healing & Recovery Center has two specialty neighborhoods with a total of 42 private rooms with private baths:
The Healing & Recovery Center is designed with the patient's privacy and comfort in mind. Features include:
The Healing & Recovery Center is focused on giving each resident the opportunity to achieve balance throughout the recovery process. Our approach to recovery emphasizes Health, Wellness, Prevention, and Education.
Since 1966, Eaton County Health and Rehabilitation Services (ECHRS) has administered skilled nursing, therapeutic, and rehabilitation services to the residents of Eaton County. Our mission is to honor our residents by providing a caring, friendly home in which we can significantly enhance the quality of their lives.
In June 2014, Eaton Country Health and Rehabilitation Services received MPRO's 2014 Governor's Award of Excellence for achievements in reducing health care acquired conditions in nursing homes.
"This award demonstrates Michigan's deep commitment to providing high quality, safe and efficient health care," said Snyder. "By using proven, evidence-based practices, these organizations are making sure individuals get the right care at the right time."
What truly sets Eaton Gardens apart from other long-term care facilities is our dedicated team of health care professionals. Our Leadership Team is a cross-functional, experienced group of individuals who work together to provide the highest quality care to our clients. Leadership Team members are on-duty every day (including weekends) to assure continuity of resident care.
Our Core Values serve as the foundation for which the success of our Organization is determined. Together, we create the outcome of the effort we put forth. Together, we live the values that effect those we care for and TOGETHER. WE. ARE. ECHRS.
Understanding that recovery is an ongoing process with many phases or "steps" to recovery, the Healing & Recovery Center becomes a stepping stone in the patient's path to recovery, helping the patient get "one step closer to home" after discharging from the hospital. Learn More
Admissions & Accommodations
After a patient is admitted, the Healing & Recovery Center becomes a partner in care with the primary care and specialty physicians. Information is shared to ensure continuity of care across settings.
After completing intensive therapy at the Healing & Recovery Center, we assist the patient with a smooth transition home to ensure coordinated care with primary care physician, home health agencies, and other specialty physician services. Additionally, we conduct follow-up visits and phone calls during the first 30 days after discharge to ensure that the patient remains on the path to recovery.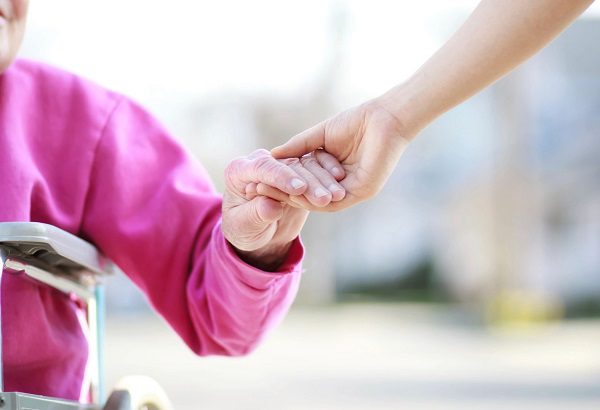 Before admission to the Healing & Recovery Center, there are certain requirements that must be met. The following is a list of those requirements and who is responsible for providing the information needed:
There is also paperwork to be completed at the Healing & Recovery Center (signing of contract, copies of Insurance cards, etc.). Please allow about 45 minutes to complete this paperwork before admission.
The patient or responsible party is required to supply insurance cards and power of attorney forms (if any) at or before admission.
We recommend 5-6 changes of clothes, sensible walking shoes, night clothes and undergarments. We will supply bedding and linens.
Admission criteria for the Healing & Recovery Center are very specific and requires a physician order for intensive therapy needs.
If you are interested in touring our facility, please contact our admissions department at (517) 543-2940 x 2801 or at admissions@echrshealth.org to set up an appointment
"If you are willing to work hard and really want to get better, this is the place to come. The therapist(s) here really know what they are doing and really care. You don't feel like a number... you are a person and they are concerned with you as a person and how they can help you get where YOU want to be."
-Chad Johnson, Outpatient therapy patient
Our specially trained clinical staff includes a medical director, physicians, nurses, therapists, social workers, discharge planners, patient care technicians, and various other staff members that are critical to the success of the Healing Center.
Our credentialed physicians see patients in the Healing & Recovery Center within 48 hours upon discharge from the hospital. Physician services are available daily to all patients. Physicians are in the facility 5 days a week and available by phone 24/7.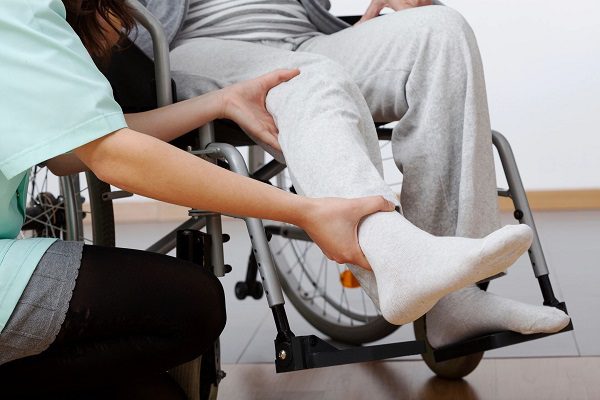 The Healing and Recovery Center FAQ's
Each patient is different, average length is 28 days, depending on your ailment.
Honoring Voices is a guide put in place to ensure that the vision of each individual is accomplished. Patients and families can clearly designate a health care agent who is willing to make health care decisions on behalf of the patient, when the patient is unable to make them for his/her self. Additionally, patients can voice their preferences for nursing & pain control, physical therapy, life sustaining treatments, nutrition, etc.
This professional individual is a Registered Nurse that is assigned to each patient that is admitted into the center. The CCC's follow each patient from admission to discharge and every step in between. They are available as a direct contact for the patients and families to connect with if they have any questions/concerns throughout their stay at our facility. The CCC's are responsible for coordinating all nursing care for patients in the center by providing a holistic approach to patient needs.
Educational Awareness Programs
We offer a number of Educational Awareness programs to patients and their families, including:
Four Pillars to Health & Recovery
Understanding that recovery is an ongoing process with many phases or "steps" to recovery, the Healing & Recovery Center becomes a stepping stone in the patient's path to recovery, helping the patient get "one step closer to home" after discharging from the hospital. Our approach to recovery emphasizes: